Succasunna, NJ—DDB Contracting of Newton, NJ, volunteered with the Morris County chapter of Habitat for Humanity on Saturday July 18th, 2020.
DDB Contracting traveled to Succasunna, NJ to assist in finishing 6 condominiums for qualifying families in the Morris County, NJ area. The project tasks included painting and priming newly constructed units.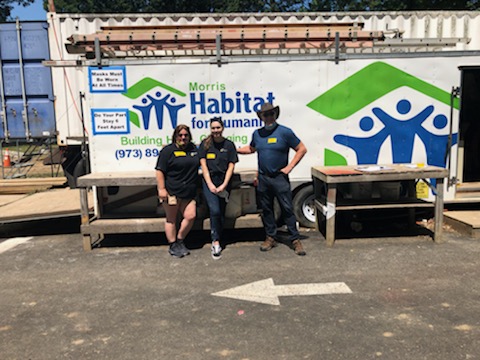 This project, the largest in the history of the Morris County chapter of Habitat for Humanity, consists of 2 newly constructed six-plex condominiums, located adjacently on 110 and 121 Main Street. The property was donated by Roxbury Township along with $900,000 from its Affordable Housing Trust. The first 6-plex was completed in 2019.
Construction began in 2018 and already homes 6 families who were selected through a randomized lottery system, given they met applicant income and credit criteria.
"This is the second Summer DDB's come out to volunteer with Habitat for Humanity in our local community. Spending time helping to provide housing for families while bonding as a team is an important component of our company and a tradition we plan to continue," says Ed Albanese, Project Executive at DDB Contracting.
Habitat for Humanity is a not-for-profit organization that provides affordable housing to qualifying individuals and families across the United States.
DDB Contracting is a team of dedicated construction professionals and craftsman servicing all sectors of the commercial construction industry since 1987. For more information on our general contractor services please visit www.ddbcontracting.com